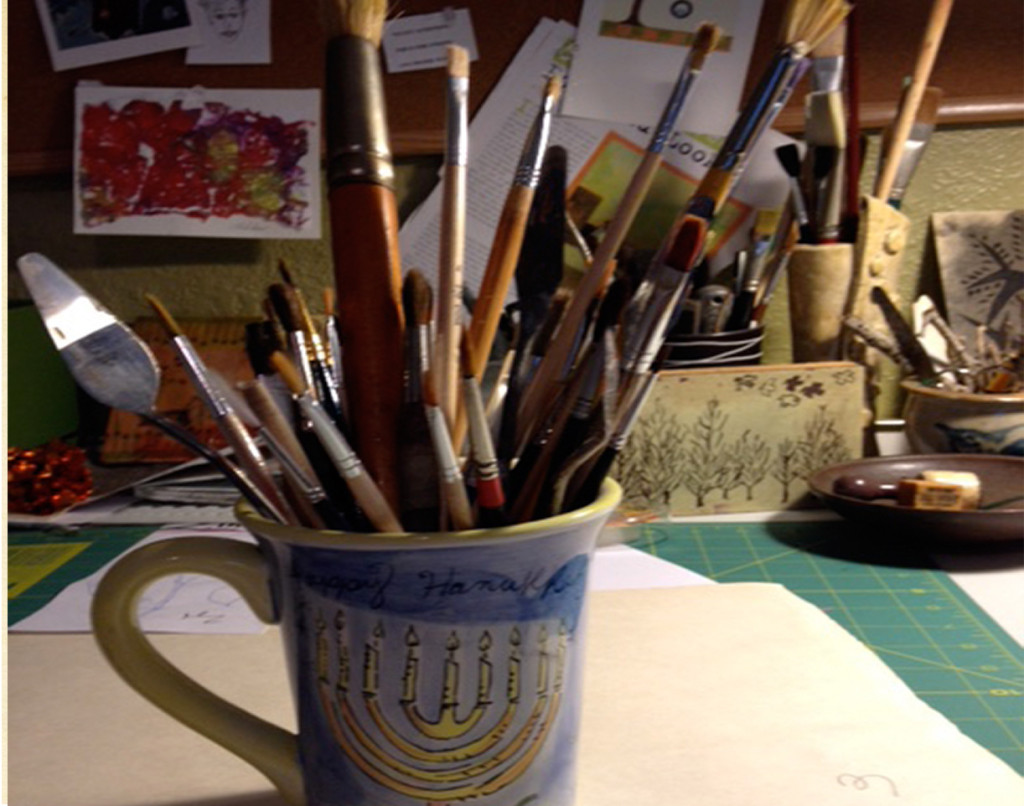 During the last year of my mother's life, she was boomeranging between home and late-night trips to the emergency room every other month. This often meant lengthy hospital stays that left her even weaker than before, and every time it happened, I found myself mentally trying to prepare for the end.
During one of my visits, after talking about her art classes which she'd been taking for years, and the latest scoop on my siblings, I took her hand and said, "I love you, and it's important to me that you get the sendoff you really want, when the time comes. How about if we put our heads together and plan your memorial service?"
She clapped her hands and said, "Oh, that's a great idea. What should we talk about first?"
So we mapped it out, from the music  (Barbra Streisand songs, including "Second-hand Rose," since she was a passionate Goodwill shopper, and Klezmer tunes, which she'd grown up with in an orthodox Jewish home) to the food she enjoyed most (deli sandwiches from TooJay's). With a loud guffaw, she suggested invites that said, "No gifts, necessary," but lots of balloons. And in typical fashion, she cautioned against anything maudlin or sentimental, just wanting people to tell stories of the good times they'd shared.
When the time came, it turned out to be the perfect celebration of her life, filled with laughter, tears and memorable moments. As a final tribute, each guest was given one of her well-worn paintbrushes with a small tag attached that read:
In memory of Sally D
May 4, 1922-March 28, 2013
"The essence of all beautiful art is gratitude." – Nietzsche
—————————-
My mother taught all of us about love, friendship, and the importance of being thankful in our everyday lives. To honor her amazing spirit, why not take a moment to leave a comment acknowledging what you are grateful for. She would have loved that.